If you've read the post last year you'd see that largely out of boredom and a curious desire to see if I could, I listed my Virtual London Marathon 2020 medal and tee on eBay.
Some were listed as much as £400 but I went for what I thought was an excessive but just about achievable price of £80 and sold it in minutes for more than double the entry fee.
For 2021 at the London Marathon expo during the bag drop queue I saw just how nasty the finishers tops were. Nothing about it relates to the iconic course, the history of the race or anything. The same design was on the medal. It's just a poor play on 2021 looking a bit like 26.2 (if you squint) and looks largely like a misprint. In a horrible colour. Many people needed help to understand the concept or joked that it was a medal for 2621.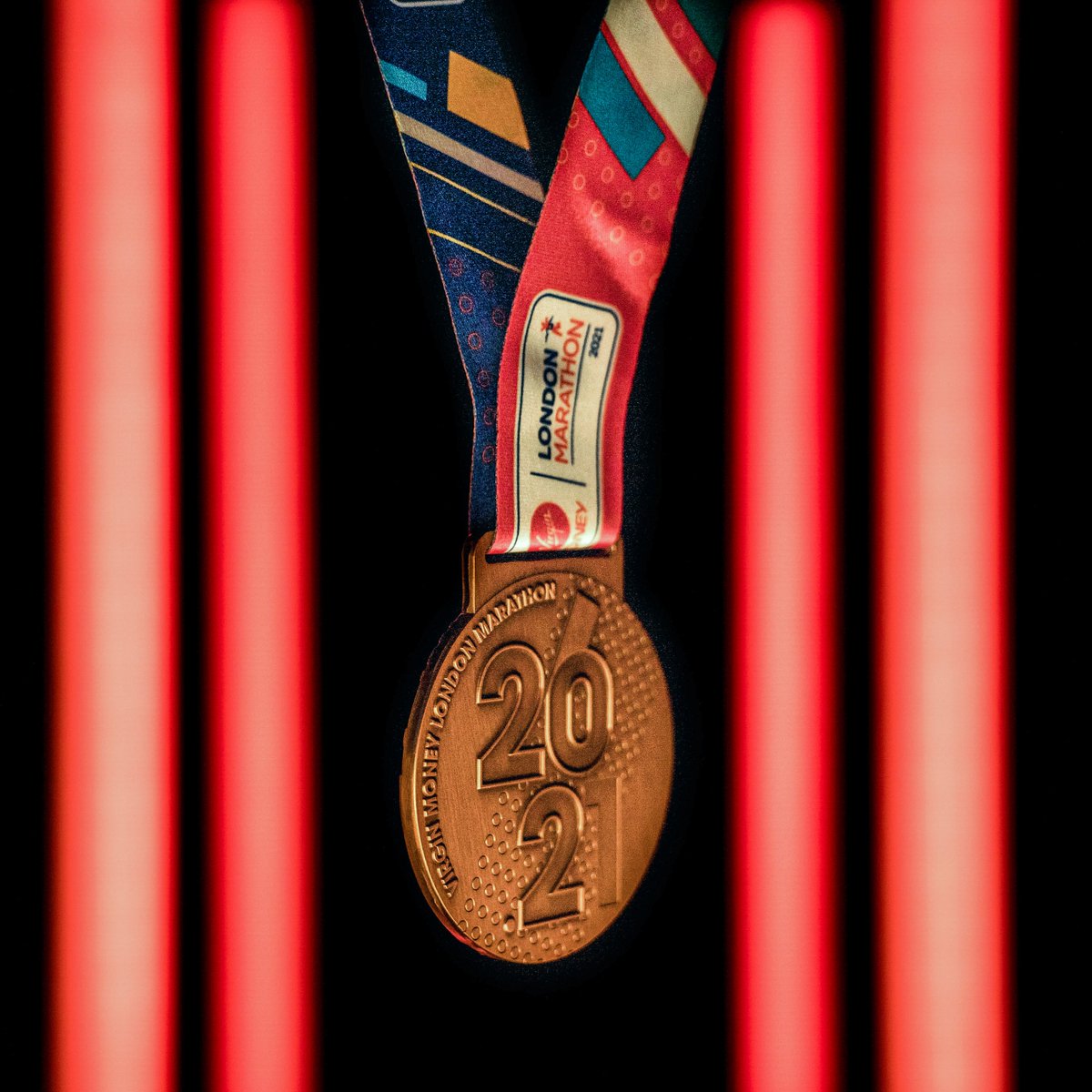 I checked eBay on Thursday night and there were still listings for 2020 medals and tees but none yet for the 2021 so I stuck a listing up for something I didn't yet have, priced at £150 Buy It Now and wondered if anyone would take me up on it. The decision was made a little easier knowing I wasn't in great shape so wasn't about to sell the medal from my all time PB race but rather a (hopefully) enjoyable run around one of the best marathon courses looking for pubs.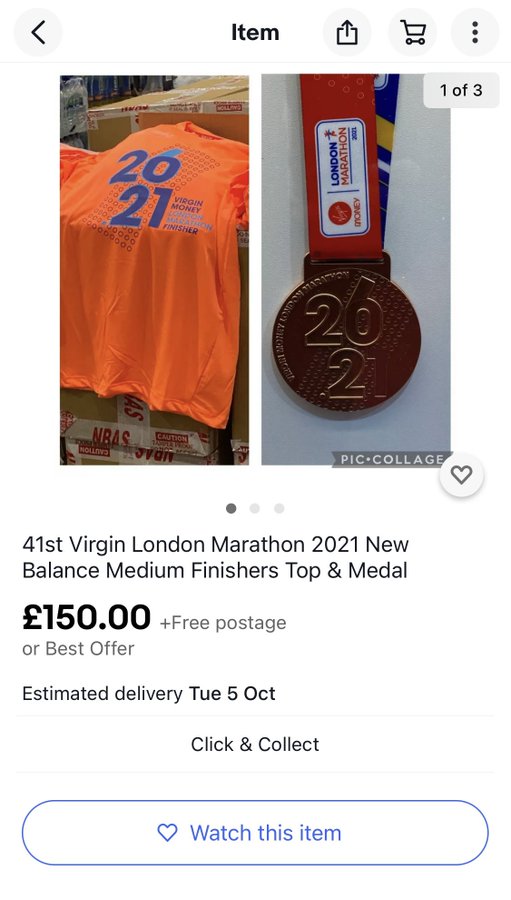 I promised both would be unworn and offered postage first thing Monday if paid before.
I received an offer of £90, very tempting.
Also a full price offer from a man called Angel who wanted to meet me after we'd both run the event and pay cash. Full asking price and no need to go to the Post Office? Result. After a confusing series of messages we both managed to meet outside the Salsa club on the embankment and he checked the medal and happily passed over the cash.
I didn't ask him why as by that point I was desperate for a wee and three beers in. He was from Cuba I believe so possibly just wanted an extra medal and top to show off when home. Worth noting that when New York and other majors are £250+ entry fee then £150 for a second finishers set is possibly a more reasonable price in comparison.
As a side point, below is a photo (not mine and can't remember where from, so sorry if yours) of the 2021 marathon medal and the Abbotts age group championship medal. One is a beautifully made representation of the iconic course. One looks like the result of a school design competition with insufficient entries.
2022 update!
Managed to get a last minute charity spot for London 2022 and although it came with a lower fundraising target it was still a struggle to meet.
Decided to repeat the previous year's sale and listed the medal and tee on eBay again. This time the medal actually looked good but there were no sneak previews of finishers tee.
Being short on fundraising I upped to £175 this time and was the first and only listing at the time. I ran the race, had a great day out and when I checked my phone after the race I was delighted to see it had sold and full payment made.
There's now a good few packs for sale on eBay but mine is currently the highest sale price and really helped bump the fundraising.
Worth noting insurance for postage if such a high value price is more than you might expect. Was closer to £10 all in.