Final week rolls around and it's the final countdown to the TCS London Marathon on Sunday.
Monday – had some time to kill waiting for daughter at a club so went for a run in the woods. Even with a torch it got dark a lot earlier than expected and I reasoned this was not the week to trip on a tree root so came back on the road for 10k at a very pedestrian 11:16 mile pace. I'd love to say it felt like a jog but in truth my legs feel wrecked from ramping up the miles.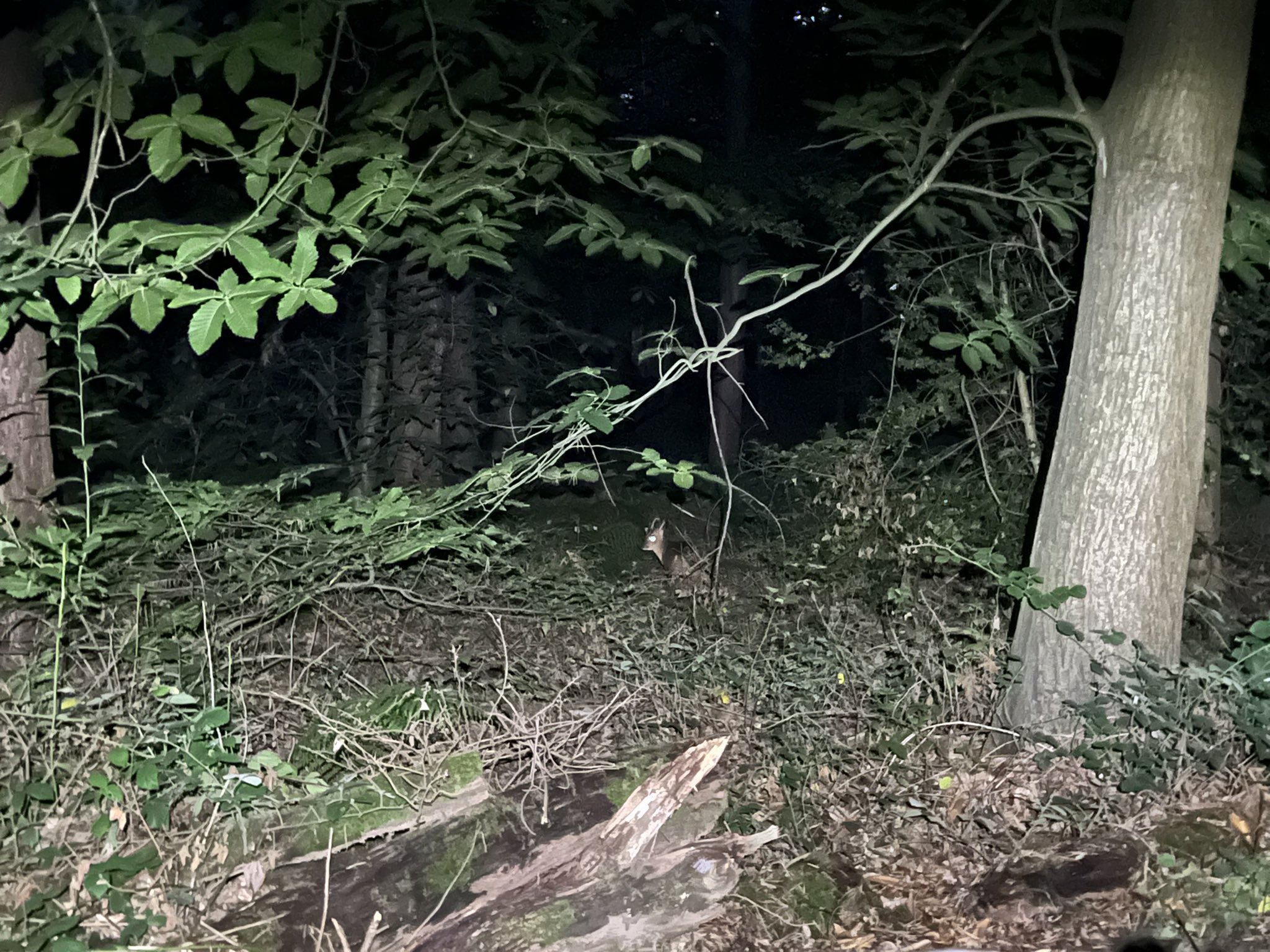 Tuesday started with a spin class, with the evil/great instructor and my legs are wrecked for the cycle home. In the evening after a warmup I manage my fastest attempt at the 7:30min/mile paced run since start of July and a real confidence boost. Maybe I can remember how to run with some pace?
Common to much of the UK there's a sickness bug sweeping through the house and I'm hopeful of avoiding it until next week as it's consigned wifey to bed for a couple of days which is unheard of.
Wednesday was a surprise performance at the Brickhills 9 mile – Not only a second decent run in as many days and best since June but I actually have to do a couple of (tiny) runbacks for first time in months. It's also a handy chance to pass my Expo collection pack to Jen for her to get on my behalf as I view Expos as only marginally more fun than colonoscopies.
My awesome shorts arrive for race day and the world rejoices so despite planning to take the rest of week as rest I join some mates for a gentle 6 miler on Thursday to test them out. They are not terrible but I suspect the elite would not recommend.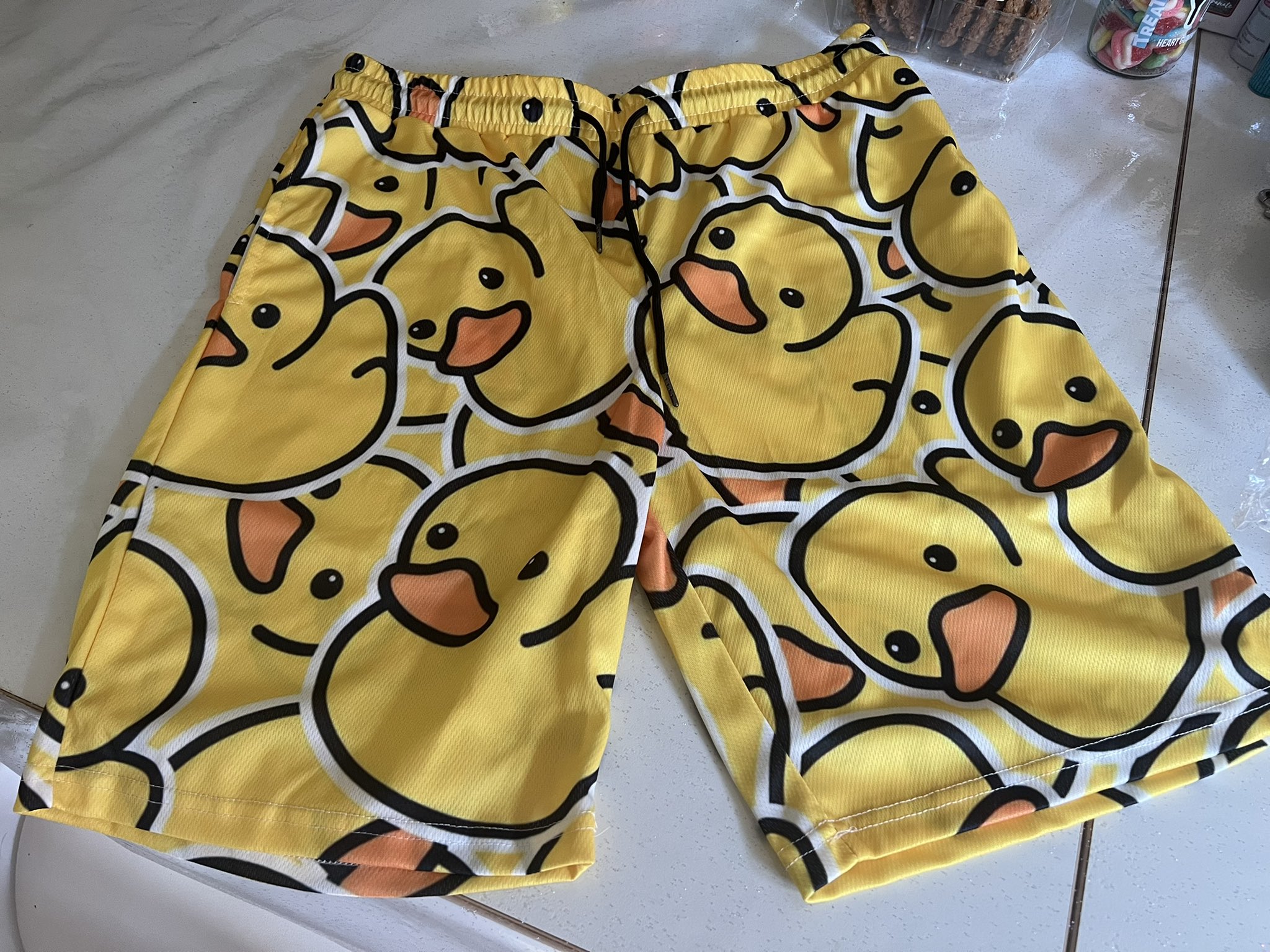 Final training run done, and 26 miles for the week so far. September ends (wake up that bloke from Greenday) and I'm pleased to record 211 miles for the month. 200 mile months used to be a mainstay for many years but since 2021 have been a rarity so it's a good boost.
The last minute matching hat arrives and I shave the weirdy beardy to save vital race weight! Saturday I potter around mowing the lawn and trying to ignore the itchy throat that might be the start of the bug.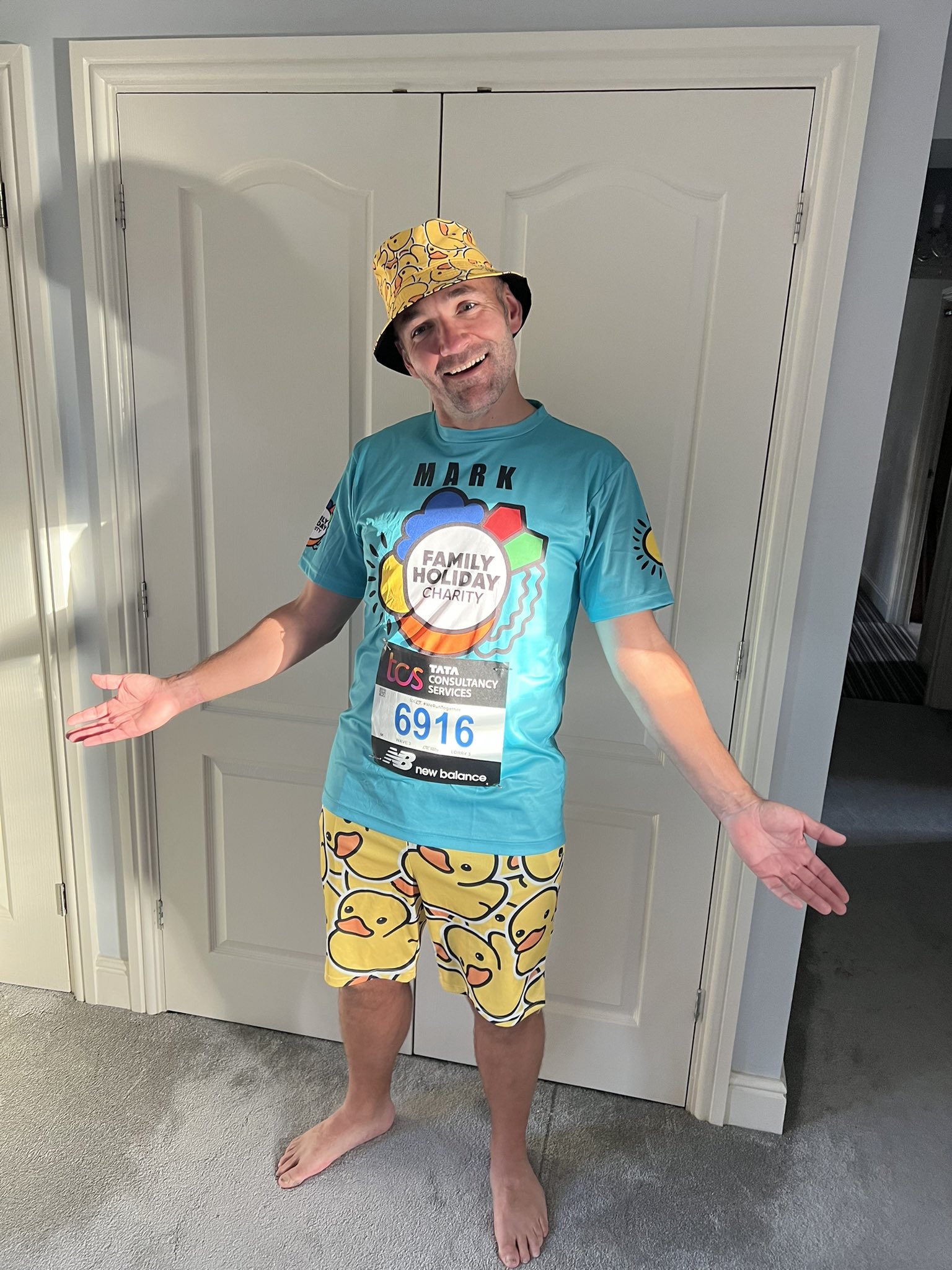 Sunday 2nd October 2022 – TCS London Marathon Race Day
It's 5am and I'm up and getting dressed, making final check on weather as it's been threatening rain all week but now looks like we might escape. To avoid parking and allow me to have a celebratory beer I decided to take one of the electric scooter rentals to the 6am coach collection for Redway Runners. The scooter cuts out tree times on route, and a further stop when I panic I've forgotten my running trainers (I hadn't) means I'm nearly last one on but finally set off on way to London. With a quick service station stop for coffee and a bacon bap (I still prefer real food before a race) we pull up at Blackheath at around 8:00am.
I'm in Blue start wave 3 so due to assemble in the pen at 9:36 and start 9:49am. Time for a few toilet visits and to chill with other Redway Runners in a huddle on the ground. Unlike last year it's surprisingly warm so I'm almost too hot in my borrowed coat and trousers I intercepted from the sister-in-laws charity donation. I do look pretty baller though and the organisers will collect all clothing discarded for charity so I've basically borrowed them.
Getting into the waves – I didn't know it but I would spend most of the next 20 miles swapping places with the bloke in the striped top and phone bra.
Finally we were called forward and could set off on a little jog around London. I'd intended to run 8:30 pace as long as able but as usual got swept along. Unusually for London they seemed to make a big mistake on the starts and the Red wave was delayed and when it finally joined the yellow and blue was completely mismatched. Sub3hr runners were furiously trying to duck and weave around the masses and the 3h30 blue pacers. There was a lot of commotion and accidental, sometimes intentional barging as they forced their way through a never ending roadblock of slower runners. It looked more like miscreants trying to evade police capture on Oxford Street than an organised race at times. I was glad not be a runner that had trained for months for this single chance at getting their PB only to be entirely defeated by the logistics.
For my own race I largely forgot my legs and the act of running and just enjoyed the experience. I was getting a lot of love from the crowds and this coupled with knowledge of running it a few times before meant I was mostly on a sight seeing tour of London whilst my body got on with it. My only real mental input was remembering to keep on top of gels and hydration and look out for any obstacles. Even from Wave 3 there seemed to be a lot of walkers from early on.
As expected given the limited training I did start to feel the miles around mile 15/16 but was well up on my planned "hopefully sub4" so with a mixture of caution (I remembered the debilitating cramp at the later miles of MK marathon) and acceptance of my fitness I resolved to be a little more cautious up to the Hash House Beer Table at mile 22 and then really take it easy. This is the first time I managed to get a beer and it was much appreciated, cold, refreshing and cutting through the gels and Lucozade.
22 miles is often the do-or-die point of a race. If you're aiming for PB, GFA etc it's when you have to decide to double down, ignore the screaming legs and get the job done, or back off and finish a failure as you just didn't want it enough. In my case I would have needed a teleportation device for a PB so mentally was easy to sit back and tick off another sub4 at 3h46. Given I failed to hold sub4 at Milton Keynes I was content to get the job done.
To boost my charity donation I'd listed my medal and top on eBay and was pleased to see a notification that I'd sold them for £175 when I check my phone post-race, so no medal selfie for me as mine is already winging it's way to a new home. Post race I went to the charity event where I couldn't face food but a nice chap called Junior tried to massage into the floor whilst I cried.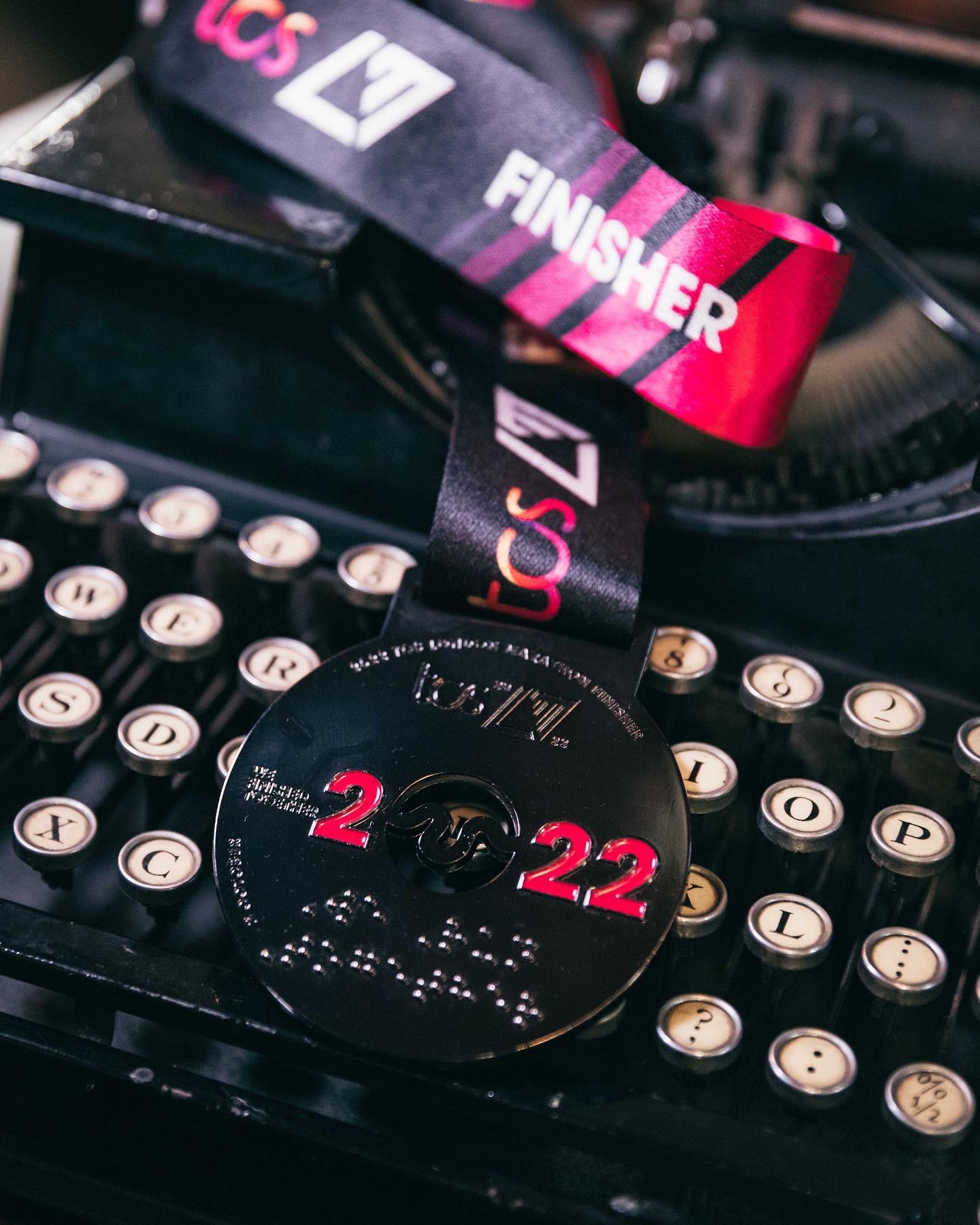 Random thoughts on my performance –
For limited training it's a great result. I always want to get sub4 on a marathon but over the last few years that has stopped being a certainty.
With enough experience to disassociate from the physical effort marathons are far more fun. I only really 'ran' for 8 miles.
It's not as quick as last year so I won't be leaping to get another booked in (handy as I can't find one locally).
Whether through sheer stubborn refusal to get sick before, or accelerated by the physical effort the bug found me Sunday night and beat seven shades out of me. Fever, cough, aches, all the good stuff. Were it not for a negative test I would suspect Covid.
Random thoughts on the first TCS London Marathon now Virgin Money have gone –
The medal and top are the best in years. 2021 medal looked like a bizarre misprint and would have been disappointing at a local village event.
Aside from the issues with Red start it all seemed well organised
The crowds were the most vocal and supportive I've ever experienced, maybe a result of the first year being 'free' of the spectre of Covid?
Possibly as result of the red start issues there seemed to be more runners with a lack of race etiquette. One knob decided the line between runners and the Lucozade volunteers handing out cups would be the best place for a sprint so ran the fall length of the line, smacking multiple arms out the way and showering runners and volunteers alike in sticky drink. You sir, are a dick.