4th week of training and only 4 weeks until London in the unconventional plan. Many runners have just completed the Great North Run as a fast Half Marathon effort. I haven't as I get nose bleeds past Watford Gap.
Given I started Monday with heavy legs after the Sunday marathon conventional wisdom would be to rest. Old Mark would have probably gone for a run. I split the difference and did a spin class to ease the legs off.
Notable this week is the pillowcase of custard finally stepped down as Prime Minister and after significant barrel scraping the Conservative party ran out of anyone worthwhile to take the seat and finally confirmed a near-sentient confused owl as the new PM. It's difficult to go downhill from Theresa May but we've managed it twice.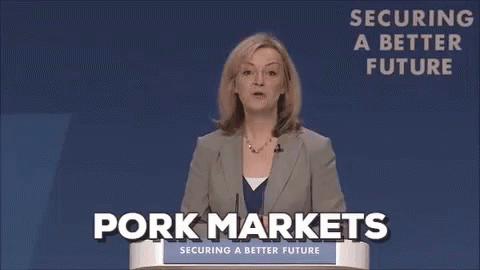 Tuesday I started with spin again and then made a decent effort at the Redway Runners 7:30 paced 4 mile run. I was a little less awful than the week before, despite the marathon, and in current form 'less shit than last time' is my main aim. I followed it up with an easy paced 5 mile with others to loosen off.
Wednesday I kept with the theme and ran my usual Brickhills 9 mile loop a little less shit than last time. 8:30min average pace, trying to ignore that sub8 was my more usual state.
Thursday I couldn't get out of bed for morning spin so just a 7 mile with the clubmates in a bumper turnout. I really should have pushed to nearer 10 miles but a mixture of laziness and sensible caution not to push it prevailed. It was also the day we learnt of the passing of Queen Elizabeth II so even non-royalists were saddened.
I failed to fit a run in on Friday, but did manage a morning spin class again. I'm really hoping these hard efforts with no impact will gradually bring back some cardio and endurance.
The weekend had an odd feeling, with many events from football matches and fetes cancelled, whilst rugby, cricket and parkrun went ahead with respect paid and a period of silence. As is the way, the more outspoken of the public attempted to outdo each other with their mourning and publicly shame anyone that didn't plan to spend 10 days in a darkened room crying and neglecting basic hygiene. For some it's not enough to grieve, you must ensure everyone else grieves in your narrow and pre-selected definition of mourning.
Saturday I had plans for a long run, ideally 18-20 miles, achieved by a lap of the MK Winter Half and then MK parkrun. I struggled to get out the door in time and instead had an 11 mile warmup, before a parkrun then home to record 16.5 at a not terrible 9:15 average pace making me think a low 4 marathon is possible at London with another couple of months of training. Shame I've got 3 weeks.
In the afternoon Charles was sworn in as King and we finished the week with an unelected PM and an unelected head of state, reminding everyone just how great the democracy is in the UK.
Sunday I slipped out for an 8 miler to round the week up to 50. I swallowed a dim-witted wasp and nearly choked, probably as penance for questioning the monarchy.
20 days until London. Time to focus on important items like making someone else collect my bib.